The following is the growing bibliography of my books, including those that contain my contributions.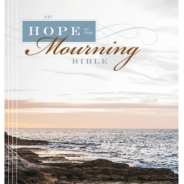 Finding Strength through God's Eternal Perspective
From Amazon.com:
WHEN A CASSEROLE OR A GREETING CARD ISN'T ENOUGH.
Grief is one of life's toughest challenges. During such times it is difficult to know where to turn. Yet in the midst of your deepest despair, God reveals Himself and His promises for a better tomorrow. The NIV Hope in the Mourning Bible works to bring a peaceful sense—in the midst of the coldest winter—that spring will one day come again. The collection of devotions and prayers warmly offer inspiration and hope based in God's Word and his promises to those who have lost loved ones. This Bible emphasizes the love and hope that your Lord has for you even during your darkest days.
Features* Complete text of the NIV, the world's most popular modern-English Bible* Daily devotions written for and by those who have experienced the loss of a loved one or who are helping a loved one through extended terminal illness* A prayer appendix featuring 52 prayers based on the book of Psalms* Short reflections and song lyrics for meditation * Resources list containing information for those seeking additional help.
I wrote 9 or 10 devotional meditations for this bible, published by Zondervan in Fall 2013. These meditations are designed to come alongside those who are awash on the turbulent sea of grief to help them find their bearings again, and rekindle their hope in God's mercy and love.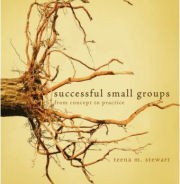 Jesus' last words gave Christians the Great Commission, a command to build disciples in all nations. Disciple building is a process, not an event, and too often Christ followers focus on events. Preaching is part of the process, as is baptism, church membership and reading the Bible. However, unless these lessons become part of a changed life, the discipling process remains incomplete. Teena's book lays out steps to start and grow a successful small group ministry, which is often the essential key for changing decision makers and church attenders into disciples. (T. Stewart, 2007, Beacon Hill of Kansas City)
Tim is an experienced small group leader and spiritual mentor. His contributions to Successful Small Groups grow from personal experience, and 20 years of discipling ministry.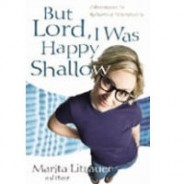 How many times have you yearned for a deeper, more intimate walk with Christ? The stories in this book are compiled from writers seeking that deeper experience, and how God often used obstacles and the lessons learned from overcoming unfairness or injustice to grow into a deeper and more satisfying relationship with Him.  (M. Littauer, 2004, Kregel Press)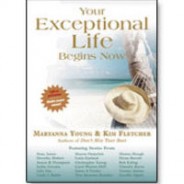 Working with writers around the country, author Timothy Burns is included in each of these books. His contributions range from heartfelt personal stories to wisdom grown from his own experiences. Readers of these books will find encouragement, inspiration and advice in these popular titles.
Compiled from writers across the country, Your Exceptional Life encourages readers to take hold of the life they have been given and live. Every person encounters unscheduled bumps in the road. These stories tell how to use bumps in your path as a launch ramp to an exceptional life. (M. Young & K. Fletcher, 2005, Aloha Press)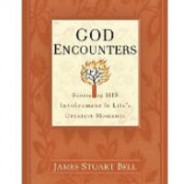 Author James Stuart Bell worked with Howard Books to collect stories of God's real involvement in the lives of his children. The first in a 10 book series, God Encounters tells how a loving God answered desperate prayers and interacted with his people (J. Bell, 2009, Howard Books)
Tim's contribution to this compilation book tells the story of how God answered a 4 year old prayer to begin reconciling his relationship to his son Josh.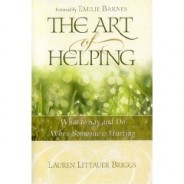 Ever wondered just how to step into the gap created when a friend experiences a traumatic loss, or possibly the death of a close friend or family member? Lauren Littauer Briggs collected advice and practical do's and don'ts from writers across the nation as she put together this compassionate guide. A reader will find creative ideas to help others and even favorite recipes to offer others as a way to say they care, and they are available to help. (L Littauer-Briggs, 2003, David C Cook)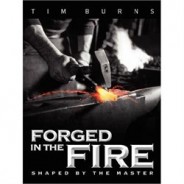 God wants to do great things through you, but whether or not his will ever comes to completion in your life depends to a great extent on whom you allow to shape your life. Do you insist on following your own patterns, habits, and ideas for change? Are you willing to allow God's pattern to shape your life into a masterpiece bearing His signature?
David met God personally and intimately through His provision in the wilderness, and it forever changed him into "a man after God's own heart." Joseph met God in the dreams of his youth, and when those dreams were finally fulfilled, a self-important young man was transformed into the humble leader of the most powerful kingdom on earth. You could say they were forged in the fire as they were shaped by the Master.
On the other hand, King's Saul and Hezekiah both started their walk with God with purpose and the Spirit's power only to fall, miserably. Saul was sent an "evil spirit from God" because he insisted on doing his own will instead of God's. Hezekiah started his reign surrounded by supernatural miracles, but his selfishness cost him the kingdom.
After unpacking the lessons from these two successful leaders, Forged in the Fire turns to Kings Saul and Hezekiah.  Both of these leaders started well, but they finished in defeat.  Forged asks "Why?" and then discovers 12 lessons from these 4 kings' lives to learn and apply as you pursue the purposes of God in your generation.