Writing's an individual sport. Yet in a group, we find support to stay focused, inspired, and excited about our craft.  If you write to get published or for personal reasons, this blog is  a place where you will find proactive support and encouragement for your personal writer's journey.
Personally, I felt called to make writing a career in 2000, and have been slowly moving in that direction ever since. Sometimes the progress is two steps forward, one back, but I'm making progress every year. If you're a writer, you know how it goes.  I hope you drop by often. It's lonely pounding out words in front of your computer all day. When you take a break, use the posts here to motivate you onto love and good works.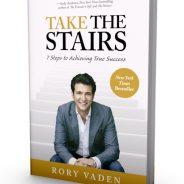 by: Rory Vaden, TarcherPerigee, December 31, 2012.
Take the Stairs by Rory Vaden is an energetic look at the mindset that creates sustainable success. In some Christian circles, I often hear the mantra, "God doesn't want you to just survive, He wants his children to thrive." I enjoyed Rory's book for three reasons: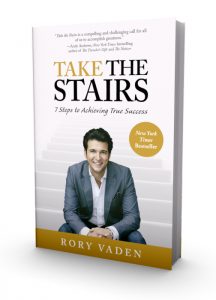 He doesn't use cliches (like the one above), he teaches and tells memorable stories.

The book's seven steps are clear . . . simple to understand and admittedly harder to apply.

He doesn't put much of the responsibility in for your success in God's hands, or make success a matter of the right confession and beliefs. After teaching, inspiring and motivating his readers, his final chapter's summary is bolted to the only axle that moves the wheels down the road. You and I have to do what we believe.